Book Your Ride NOW
Come ride the B-17 Flying Fortress "Texas Raiders" , or the AT6/SNJ "Sassy" at Henriksen Jet Center, 1900 Cardiff Rd, Brookshire, TX on Saturday August 21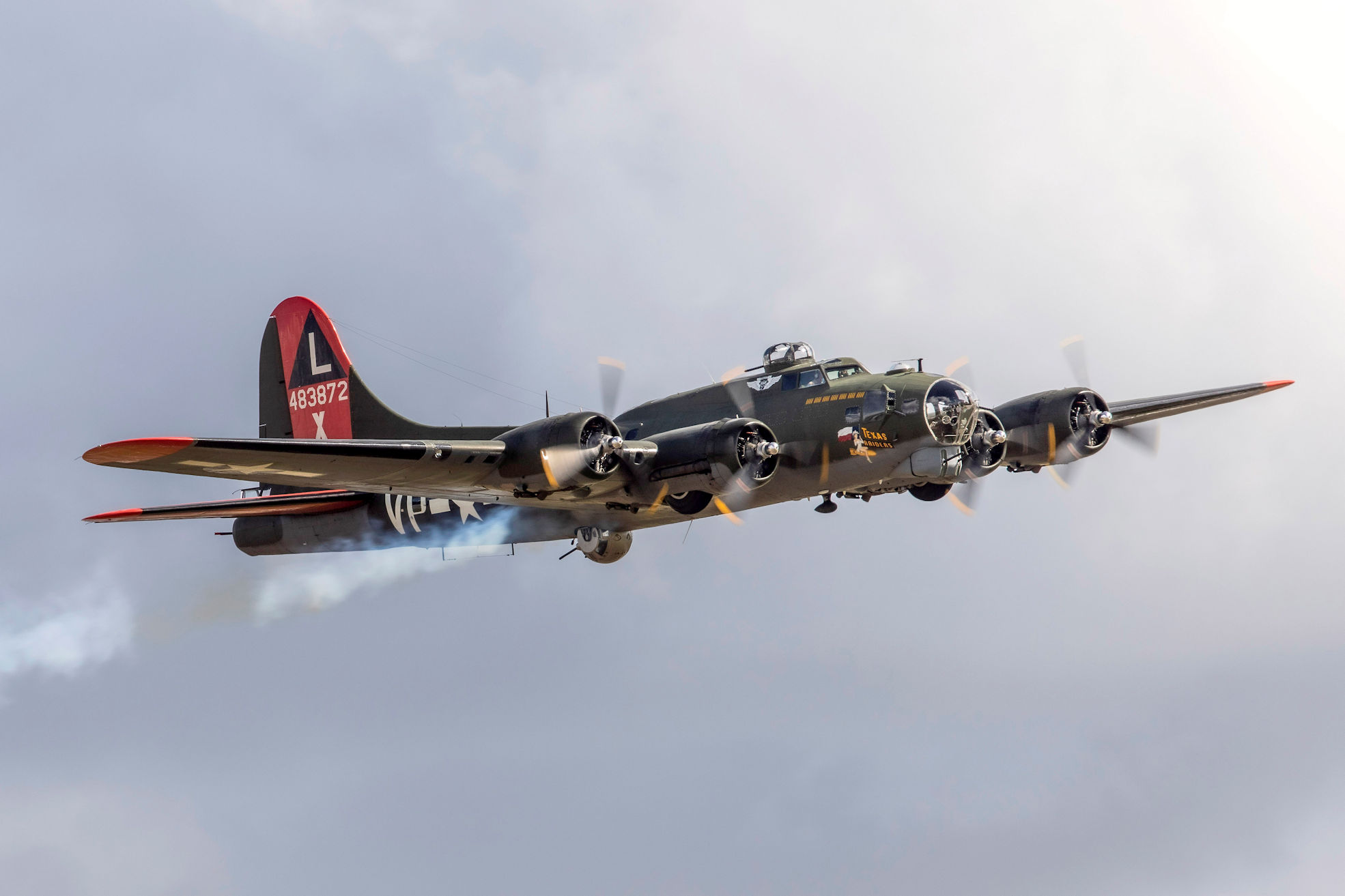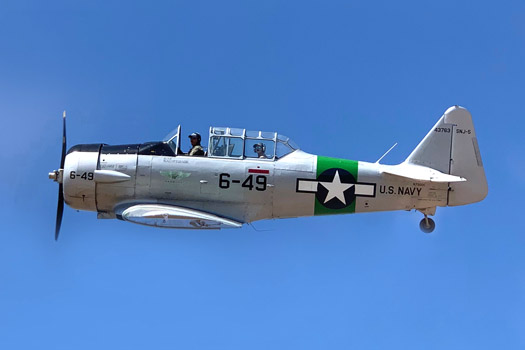 CLICK for Complete Event Info
In cities across the U.S., vintage military aircraft rest quietly in museums, where school children and tourists admire them, take their pictures and leave them behind closed doors at the end of each day. On August 21, 2021, aviation history blasts out of the museums and into the skies as the Commemorative Air Force thunders into Houston Executive Airport led by the CAF B-17 Flying Fortress Texas Raiders. Accompanying the big bomber will be the iconic T-6 Texan/SNJ trainer in which thousands of Army Air Corps pilots learned to fly. .
The public is invited to enjoy on-board tours with the aircraft crews, or to take the ultimate Living History Flight Experience and see the Katy and West Houston from the sky! A limited number of flights are available on the warbirds. Flights on the B-17 start at $495 and flights on the T6 are $380. Ground tours will be conducted from 10 AM to 3 PM Saturday August 21. excluding flying times. Admission to the event is $10 per adult, $5 for children under12, of $20 for a family of up to 5 people.
Those who wish to fly on either aircraft can call 1-855-FLY-A-B17 (1-855-359-2217) or reserve on line at www.B17TexasRaiders.org or use the forms below on this page.
The AT-6 Texan/SNJ

The AT6 Texan/SNJ was the final rung of the training ladder for combat fighter pilots in WWII. After months of work in trainers with less power and lower performance, those that cut the mustard were moved on to the Advanced Trainer 6 Texan (or SNJ if you were a Navy pilot) - their final hurdle. Come take a ride in the plane that taught our heroic pilots how to fly combat maneuvers in a fast and powerful plane that launched them to the next step - P-47's, P-38's, Corsairs, and P-51's - the combat fighters that helped win the war. Rides are about 25 minutes in the air and include a safety briefing and photo op with the pilot.

The video below shows you how to board the T6/SNJ

Please use this form to book your B-17 flight
Please use this form to book your SNJ flight
<